Basics;
Name: Jess
Age/DOB: 18, 10/31/86
Gender: Female
Sexuality: Straight
Location: Maine


Favorites;
Bands: ugh, you actually want me to answer this? anything and everything from Insane Clown Posse and Twiztid to Cold, to *Nsync, to Eminem to Garth Brooks...i don't discriminate when it comes to music. i love just about all of it.
Movies: Donnie Darko, Napoleon Dynamite, The Emperor's New Groove, Thirteen, How To Lose A Guy In 10 Days, Raising Helen, Drop Dead Fred...many more.
TV Shows: i don't really watch that much TV, but...Family Guy, MADTV, Room Raiders...i don't really know.
Foods: ice cream, Doritos (esp. Black Pepper Jack and Cooler Ranch), pizza, burritos, pasta (especially fettucine w/ alfredo sauce)...i like food a lot. i'm a fat kid, so that explains it.
Color[s]: black, and just about every other color...especially red, orange and pink.
Magazine: Cosmo

Whore Time;
How many times have you had sex?: you mean how many people? if so, just one. if you mean exactly how many times with those people...i don't know. a lot.
Do you remember all their names?: Yes, i've only had one partner...
Who did you have sex with?: my current boyfriend, Chris.
Did you use protection?: yes, we started out on condoms, and now i'm on Depo.
Do you still talk to the people you had sex with: yes i do! we're still together, and we're planning on being together for a long time.

Ending;
Why should we love you?: because...i'm awesome. LoL. i guess...you should love me because i love sex.
Who's your favorite mod, and why: i'm going to say Madison, because she does everything for this community!
Lollipops: I have herpes. *blush*
Promote us in TWO places and link us to it:
Promo 1
Promo 2
Post clear pictures of yourself. REQUIRMENT: 3. (Limit 8):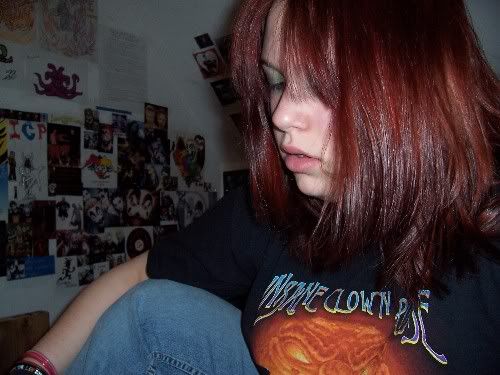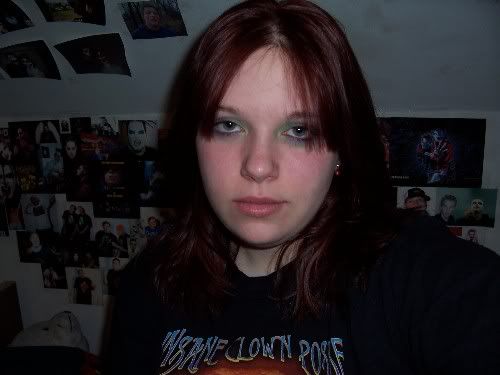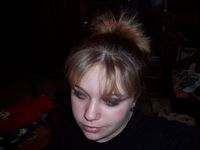 me with the blonde hair before dying it red...